Webcasts
IL Digital ID


During the week of February 17, 2003 DCEO officially launched the Small Business Development Center (SBDC) Digital Identity Issuance Program beginning with a notice that was sent out to everyone in the State SBDC Network and ending with an official live and virtual event on February 20 at the U.S. Postal Service's Chicago Loop Preferred Customer Consultation Center. The following pictures chronicle the guests present and show how the process was carried out with a successful outcome and issuance of 4 IL Digital ID's to those present and another 7 issued to online SBDC Network staff throughout Illinois through this SBDC portal.
A very special thank you goes out to Georgia Marsh, Associate Director of the Illinois Dept. of Revenue for the vision to lead this program throughout state and federal government and finally to the Illinois business community through the DCEO SBDC Network.
To view a streaming media, RealOne, video on the application of the IL Digital ID program for the SBDC network,
click here.

OPENING INTRODUCTIONS BY DEBBIE MILLER, USPS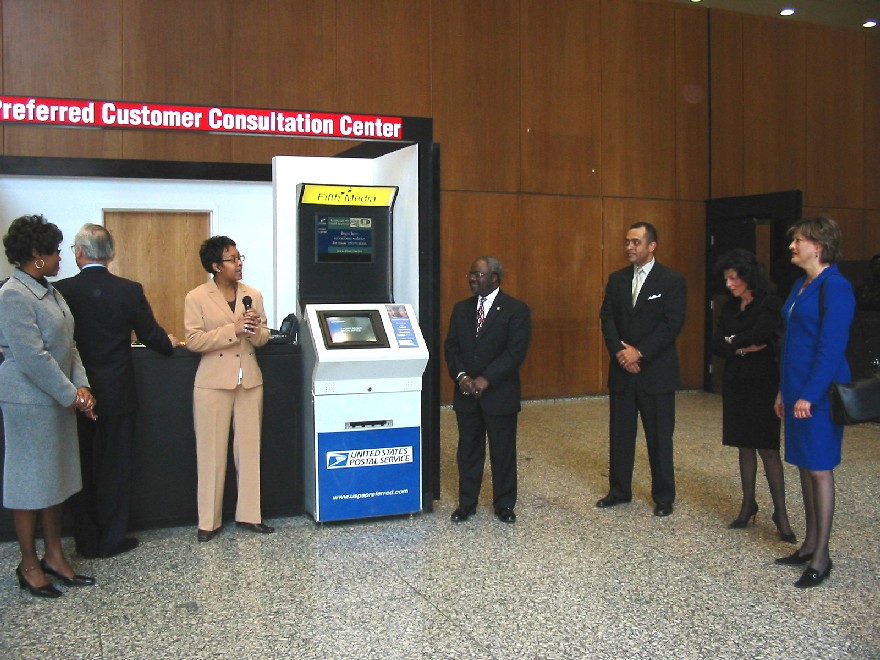 Dr. A. Akinyele & Regina Aikens US Postal Service, Judith Roussel, Georgia Marsh, John Sydnor
Judith Roussel, SBA Region V Administrator in Blue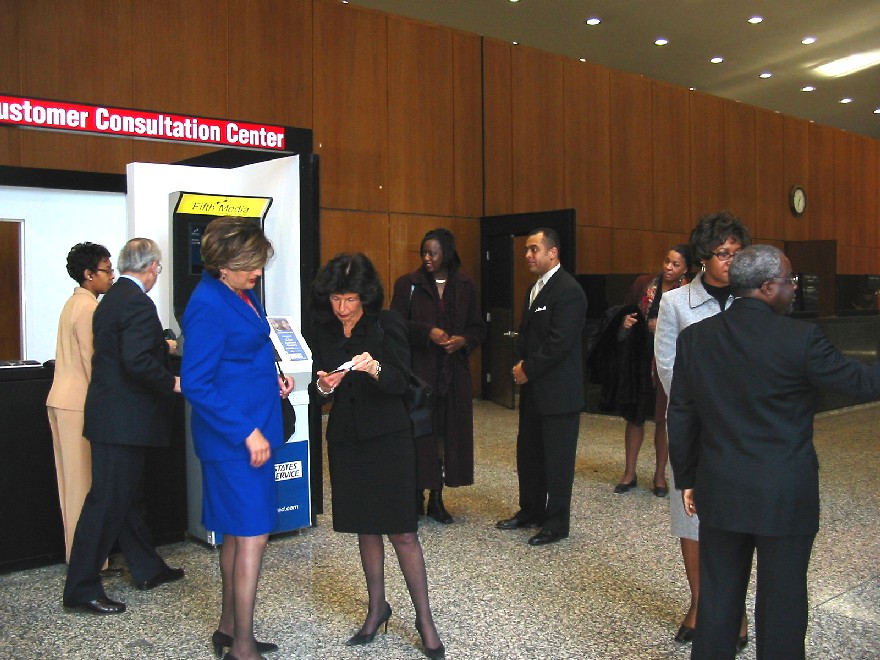 Georgia Marsh, Associate Director IL Dept. of Revenue, in Black
John Sydnor, President of Edge Systems, Inc.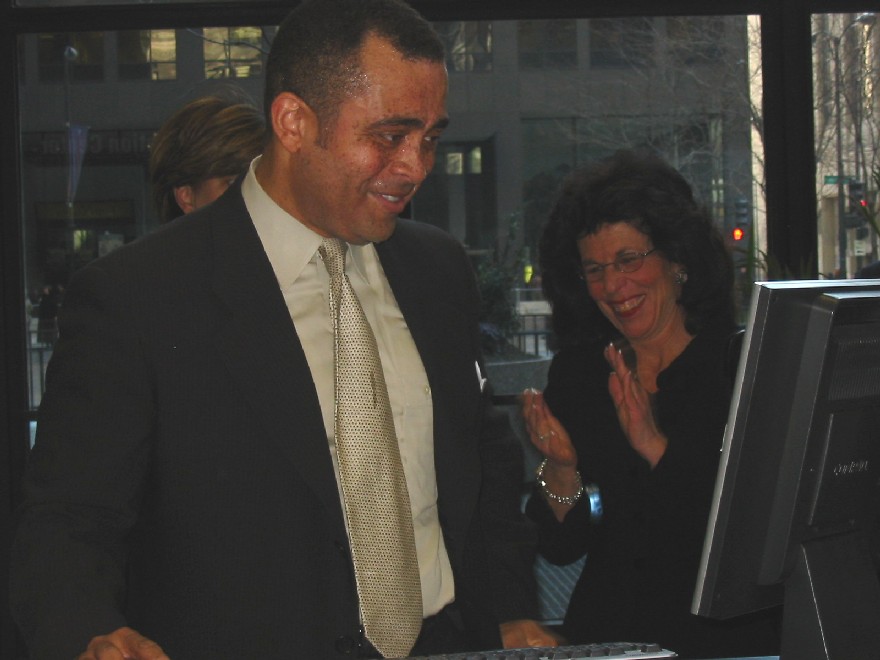 First Illinois businessman obtaining his IL Digital ID
Dr. A. Akinyele & Regina Aikens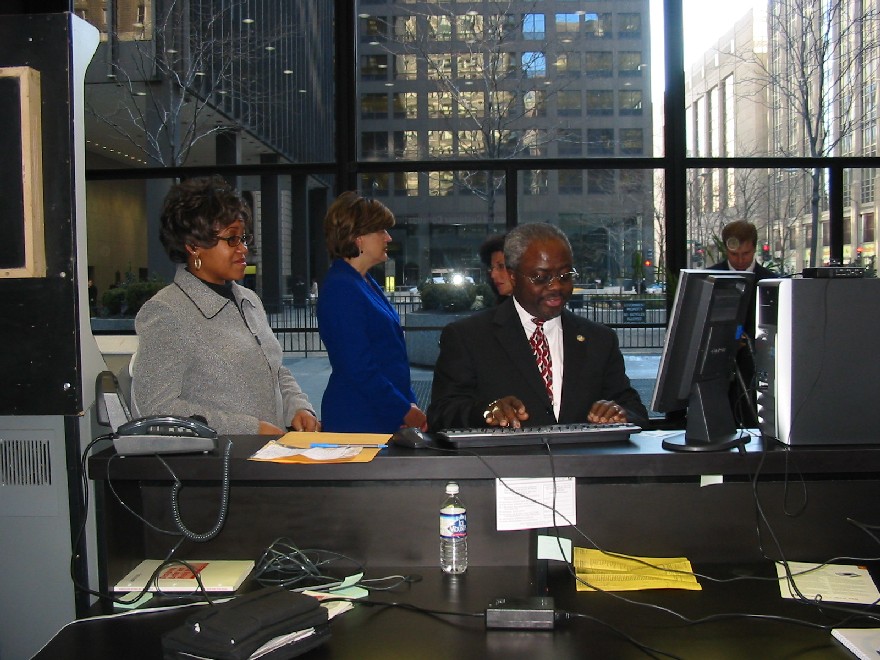 US Postal Service's Senior Managers obtaining their IL Digital ID's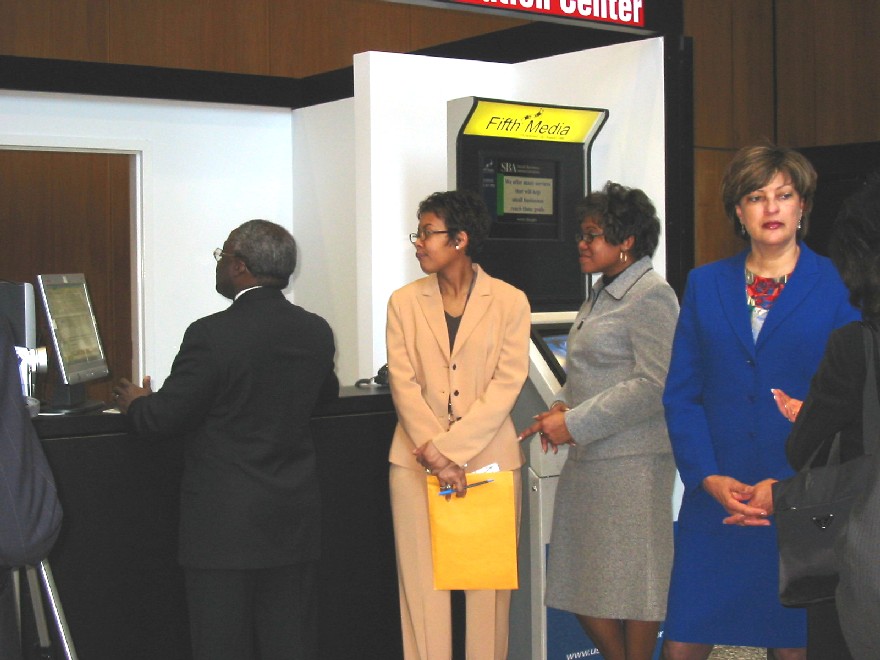 Judith Roussel, US SBA IL District Manager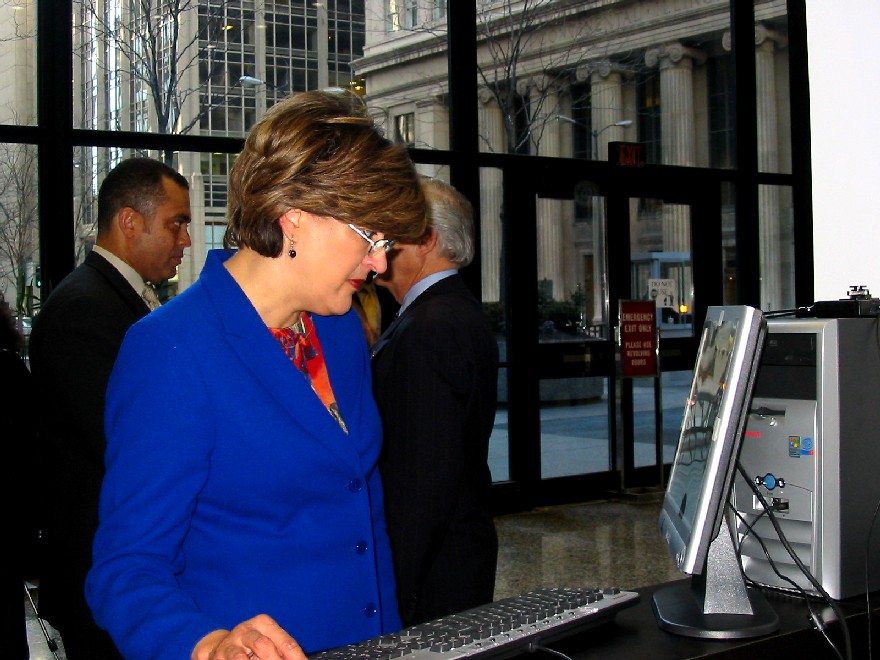 Judith Roussel obtaining her IL Digital ID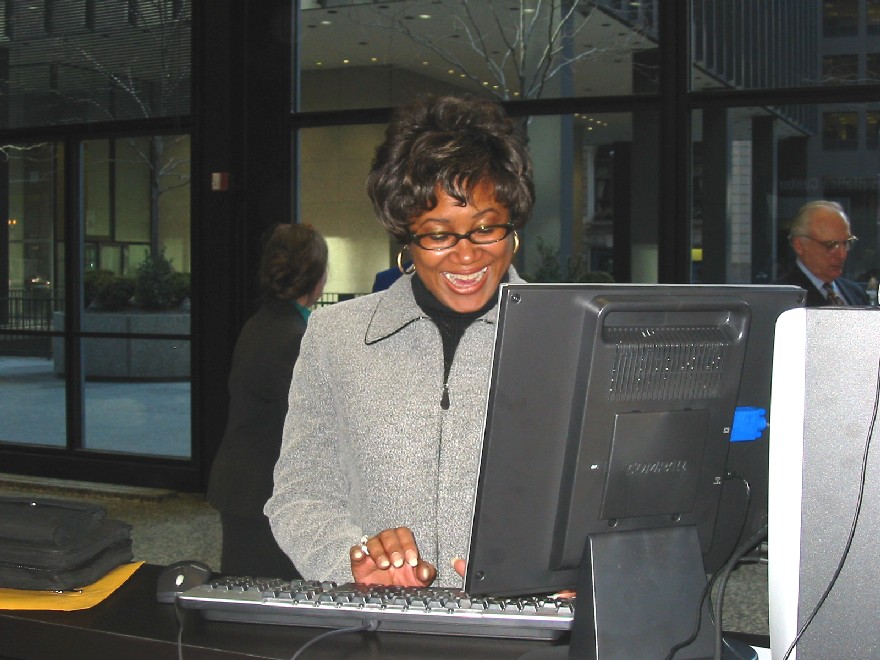 Illinois Digital ID Recipients