Gallistel Language Academy
a Chicago Far Southside Elementary Magnet School
with 1,200 students, (93% Hispanic, 5% White and 2 % other)
Chicago Public Schools "Principal for a Day"
Mr. Andrew Pincon, Executive Director, Digital Workforce Education Society
Mr. Leonard Moody, Chicago Public Schools Auditor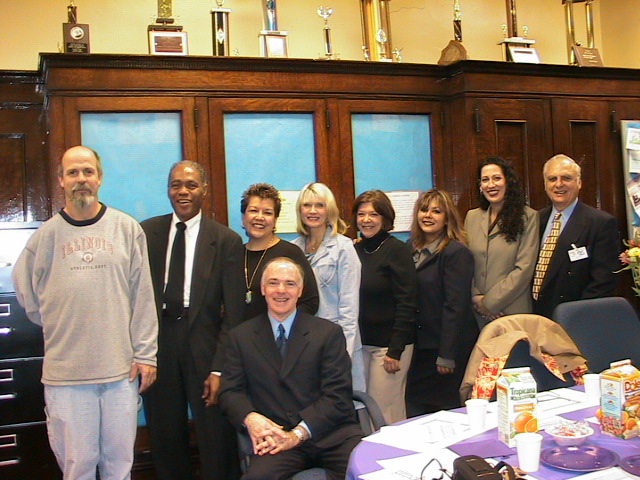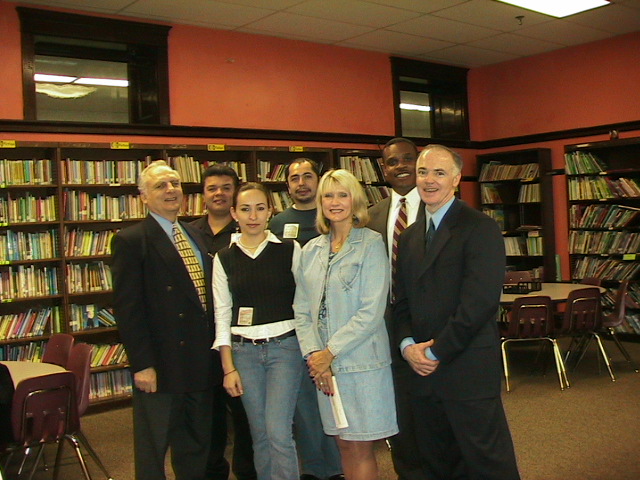 Left to Right Front Row Left to Right and Back Row Left to Right
Mr. Lyons, Mr. Brown, Ms. Ruiz, Mrs. Raymond, Mrs. Jogmen, Mr. Pincon, Ms. Gonzalez, Mrs. Raymond, Principal
Ms. Mounts, Ms. Nelson, Mr. Pincon, sitting Principal McMahon Mr. Perez, Mr. Campos and Mr. Leonard Moody from CPS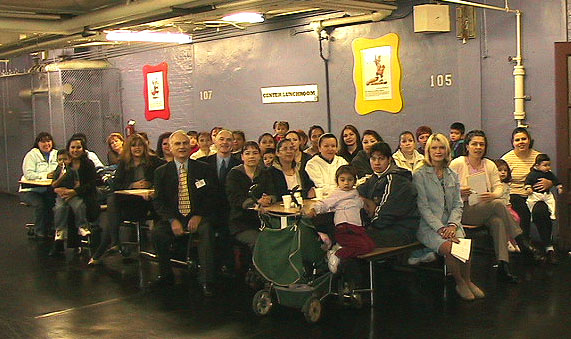 Gallistel's Parents attending a PAC Meeting on October 28, 2004

During Mrs. Hladek's morning 5th Grade class, Mr. Pincon arranged for the students to speak over the Internet in the Library Computer Lab with in teachers from Japan, Sao Paulo, Brazil, Portugal, Mexico, Massachusetts and Kuwait. These teachers are all members of an international group of 20,000 educators working with classes and tutoring students online using the Internet as part of Tapped In and Webheads. Their photos are on the left.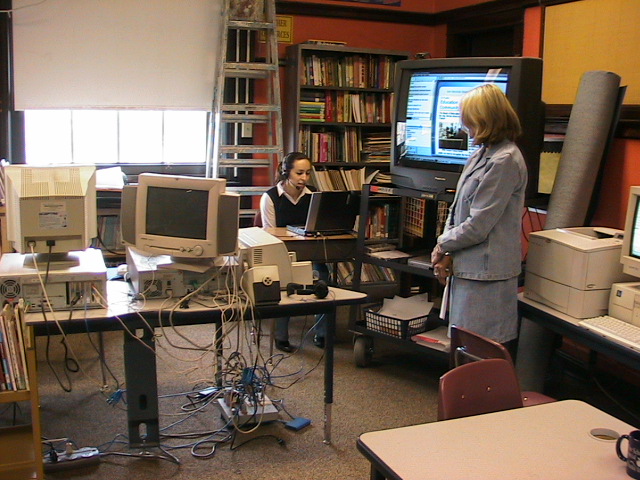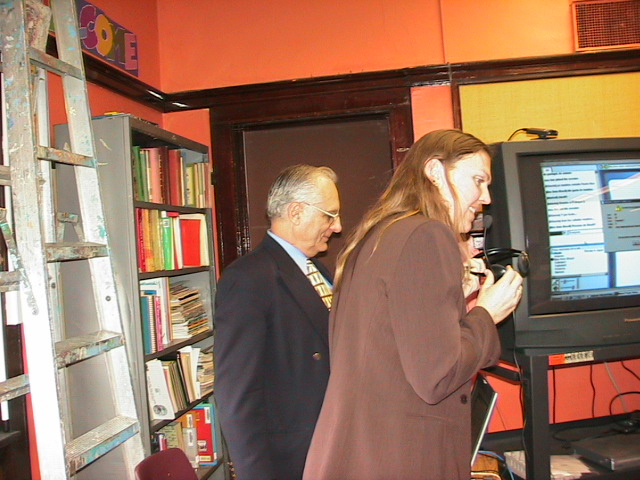 Ms. Norma Gonzalez, MEDA engineer talking on computer, Ms. Ashmore talking in Portuguese with Barbara Dieu in Sao
Mrs.Raymond observing by large monitor Paulo, Brazil with Mr. Pincon facilitating on the laptop computer.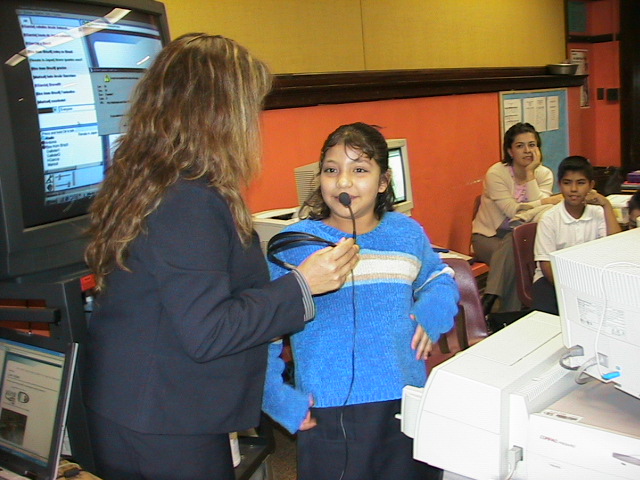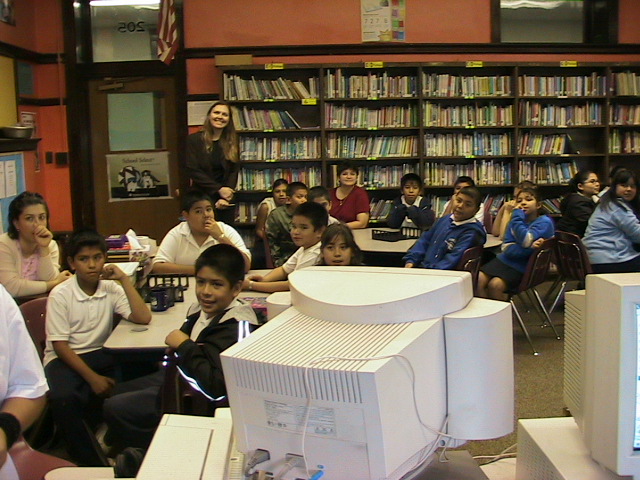 Asst. Principal Ms. Mounts assisting a 5th grader talk in Entire 5th grade class watching the large screen montior and
Spanish to one of the international teachers. listening to the conversation with the international teachers.
Click here to view the 5th Grade Thank You Notes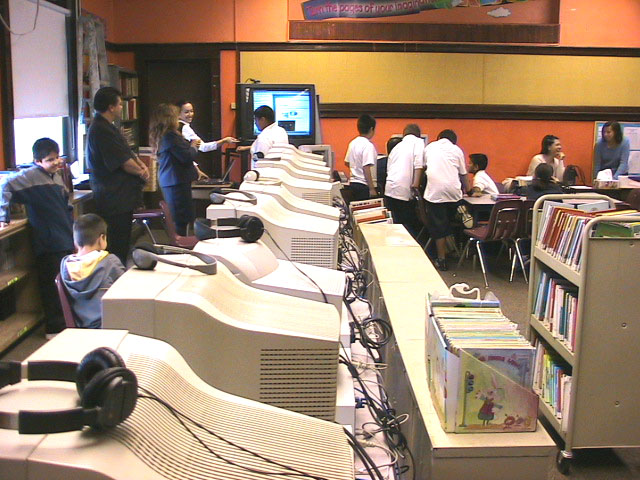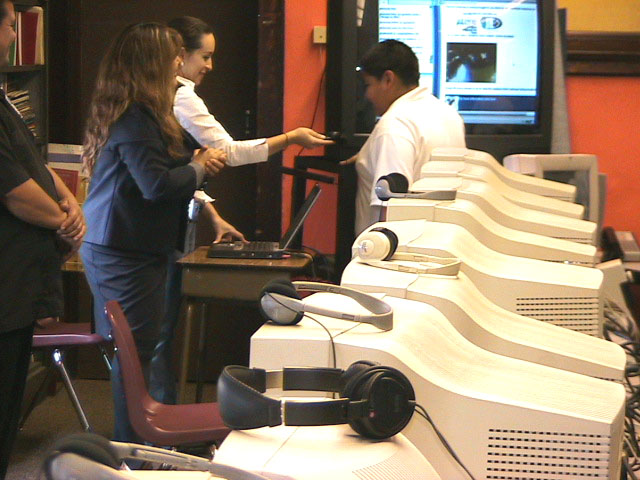 Asst. Principal Ms. Mounts and MEDA Ing. Norma Gonzalez helping a 5th grade student to speak with international teachers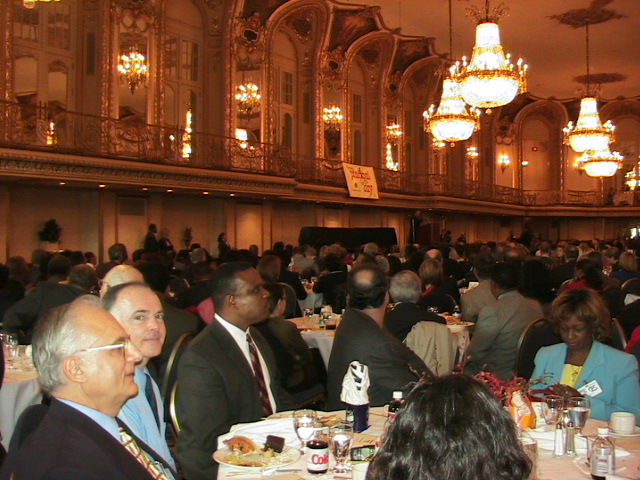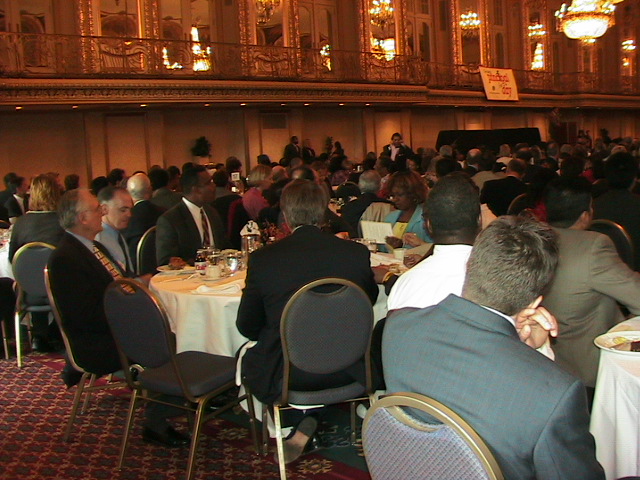 Andrew Pincon, Principal Patrick McMahon and Mr. Leonard Moody attending Mayor Daley's Principal for a Day Hilton Luncheon